---
Chairman   -   Mr. Sumith Abeysinghe

---
Ex Officio Member   -   Prof. W.D. Lakshman,  Governer Central Bank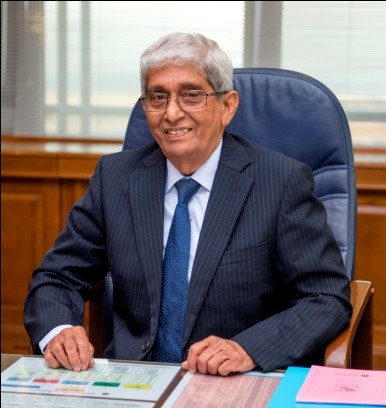 Professor W. D. Lakshman received his secondary education at Vidyaloka College in Galle and undergraduate education (1960-64) at the University of Ceylon in Peradeniya. He obtained his Bachelor's degree in Economics with Second Class Upper Division honours. His doctoral studies were at the University of Oxford and obtained his D.Phil. in 1973. Currently he is Professor Emeritus, University of Colombo.
Professor Lakshman commenced his university teaching career in his alma mater, University of Ceylon in Peradeniya and joined the University of Colombo in 1981 to take up the position of the Department's Founder Chair of Economics. He held this position for over 25 years before retirement as a Senior Professor in 2007.
In the University of Colombo, Professor Lakshman held the positions of Head, Department of Economics, Dean, Faculty of Graduate Studies (1992-94) and Vice Chancellor (1994-99). As Professor Emeritus, he was honoured by the University of Colombo with an honorary Doctor of Letters (D.Litt.). He was also awarded Deshamanya national honours in 2005.
Prof. Lakshman has been a prolific researcher. He has authored numerous research papers on a wide range of topics including Political economy, Economic Development of South Asia, Japanese Investments in South Asia and Socio-Economic Impact of Structural Adjustment Policies in Sri Lanka. A textbook in Economics written by Prof. Lakshman in Sinhala Medium has been used extensively by generations of Sri Lankan students. Two books edited by him, one titled Dilemmas of Development: Fifty Years of Economic Change in Sri Lanka published by Sri Lanka Association of Economists in 1997 and the other titled Sri Lanka's Development since Independence: Socio-Economic Perspectives and Analyses published by Nova Science Publishers (New York) in 2000 have been widely consulted.
At different times in his academic career, Professor Lakshman has served as a visiting professor in several foreign academic institutions in the Netherlands, Japan Yugoslavia and India.
Professor Lakshman has also served as a Member, Presidential Commission on Finance and Banking, 1990, the Senior Economic Advisor to Ministry of Finance and Planning (2008-09), Member, National Economic Council (2008-10), Chairman, Presidential Commission on Taxation (2009-10). Chairman, Institute of Policy Studies (2010-15), Vice Chancellor, Sanasa University Institute, Kegalle (2014-19) and the Chairman, Committee of Experts appointed by the President to examine the Sri Lanka - Singapore Free Trade Agreement in 2018.
Professor Lakshman is the 15th Governor of the Central Bank of Sri Lanka.

---
Ex Officio Member   -  Mr. S.R. Attygalle, Secretary to the Treasury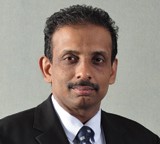 Mr. S.R. Attygalle, assumed duties as Secretary to the Treasury on November 20, 2019. Prior to being appointed as Secretary to the Treasury, since 2013 he was serving the Treasury as a Deputy Secretary to the Treasury. Mr. Attygalle is also a Deputy Governor of the Central Bank of Sri Lanka and has been on release to the Treasury since 2003.
Mr. Attygalle, has over 25 years of experience in both Fiscal and Monetary policy having served in many positions including as Director-General of both the Department of Fiscal Policy and Department of Public Enterprises. He has also served as the Chairman of the National Savings Bank during the period of 31st January 2009 to 07th May 2010 and has also represented the Treasury on the Boards of several key State Owned Enterprises and Statutory Boards including the Bank of Ceylon, National Savings Bank, Sri Lanka Ports Authority and the Airport & Aviation Services in Sri Lanka, Securities and Exchange Commission of Sri Lanka and the Insurance Board of Sri Lanka.
Mr. Attygalle has also represented the Treasury in key committees appointed by the Cabinet of Ministers, including as the Head of the technical team negotiating the Free Trade Agreement with China.
Mr. Attygalle holds a Masters (M.Sc.) Degree in Quantitative Development Economics from the Warwick University, United Kingdom and a Bachelor of Science (B.Sc.) Degree in Physical Science from the University of Colombo.

---
Member - Mr.Razik Zarook

Mr. Razik Zarook, a Lawyer, Diplomat and former Chairman of a number of Public Corporations, is a senior Attorney at Law, who was enrolled to the Bar in 1969. His management skills came to the limelight when he was appointed Chairman of the Cooperative Wholesale Establishment (CWE) by the then Trade and Shipping Minister late Hon. Lalith Athulathmudali PC. He was given the responsibility of turning around the CWE to become an efficient and viable much sought after consumer organization responsible for the wide distribution of essential commodities without letting any artificial scarcities to be created even during turbulent times.
Under his tenure, the CWE was a model profitable and viable organization having diversified and acquired many assets developing real estates and establishing a number of public quoted companies as Sathosa Motors Limited, Sathosa Printers Limited and Lanka Milk Foods Limited of which he was founder Chairman.
Mr. Zarook, an old boy of St. Servatius College, Matara and Zahira College, Colombo, also held office as Chairman of the Agricultural Development Authority and National Aquatic Research and Development Authority (NARA).
The late H.E. President Ranasinghe Premadasa appointed him as Ambassador to the then Federal Republic of Yugoslavia and thereafter as the first Ambassador to Hungary. Subsequently he was appointed by the late H.E. President D.B. Wijetunga as Sri Lanka's High Commissioner to Singapore.
He was appointed by H.E. President Mahinda Rajapaksa as Chairman, Bank of Ceylon which is the largest bank in Sri Lanka with a network of international branches and subsidiaries.
Apart from his professional education at the Sri Lanka Law College, Zarook is also an Alumni of the Indian Institute of Management Ahamedabad, The Budapest University of Economic Sciences and The Midwest Consortium Universities of Illinois, Indian, Iowa, Michigan, Minnesota, Ohio, Pennsylvania, Purdue, Wisconsin and the Near East South Asia Center for Strategic Studies of the National Defense University Washington DC.
He is an Honorary Member of the Institute of Management of Sri Lanka and a Past President and Honorary Member of the Sri Lanka Institute of Packaging.
---
Member - Mr.Sinnathamby Samithamby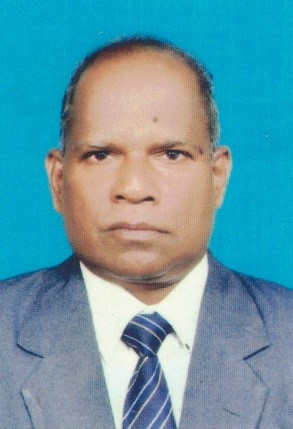 Mr. Sinnathamby Samithamby has started his career as a Government Clerical Service in the Head Office of the Department of Buildings, Colombo in 1972. He completed his Higher National Diploma in Accountancy and he holds a LL. B degree also. In 1987 he joined the Sri Lanka Administrative Service. During his Administrative service Career, he has served as the Assistant Government Agent, Divisional Secretary, Special Commissioner of Local Authority, and the District and Provincial Heads of the Departments in various Government Departments. In addition to his capacity as the Head of the Department, he has also served as the counterpart stakeholder position for the implementation of various Special projects and programmes funded by the International funding agencies with the collaboration of the Sri Lankan Government, mainly; the Batticaloa Integrated Rehabilitation and Reconstruction Programme (BIRRP) funded by the NORAD – Norwegian Government, National Irrigation Rehabilitation Project (NIRP) funded by the World Bank, World Food Programme (WFP) funded by the United Nations, Food Security Conflict Transformation Programme (FSCT) funded by the German Technical Corporation (GTZ) and Japan Green Resource Agency (J.Green) funded by the Japanese Government.
He had served as the Managerial positions in a number of Special Development, Rehabilitation and Reconstruction programmes and projects funded by the various International Funding Agencies with the collaboration of the Sri Lankan Government, namely: North East Coastal Community Development Project (NECCDEP) and the Tsunami Affected Areas Rebuilding Project (TAARP) funded by the Asian Development Bank, North East Irrigation and Agricultural Project ((NEIAP) funded by the World Bank, North East Housing Reconstruction Programme (NEHRP) funded by the International Development Association (IDA) and European Union (EU). His professional achievement includes the awards were presented to him in recognition of outstanding contribution to the Nation towards improving the Food Security and for the sustainable Agriculture in Sri Lanka by the Resident Representative of UN Sri Lanka and by the Ministry of Agriculture, Livestock, Lands and Irrigation. He was appointed for the post of Information and Education Specialist (IES) in the World Bank Housing Programme to recognition of the performance towards promoting sound people management and participatory Rural Appraisal in the grass root level.
He also served as a panel member of the Evaluation team to evaluate of several projects and programmes implemented under the foreign and local funds and the disciplinary inquiries of the public officers in the district and provincial levels. He was a Legal Adviser and Financial Management Consultant of the Consortium of non-governmental organizations and held a Leadership positions in some charity organizations. He has acted as a Legal Adviser and an Executive Committee member of the House of Human Rights Sri Lanka and a resource person who has conducted several training programmes, workshops and Counseling for Staff and community based organizations and for the target and pressure groups.
He was awarded for successfully completed the several Courses of Studies and many training Programmes and workshops conducted by the International and National Levels professional Institutes mainly on the Project management process, , Gender issues, Sustainable development and Environment Mitigation, Resource profile and Resource Management, poverty alleviation and sustainable livelihoods activities, Rural Finance, People participatory Rural Appraisal, Small scale Rural Entrepreneurship Development, System Approach to Evaluation/ using system tools in evaluation situation, Participating evaluation and development/ Ten seeds techniques - A versatile tool, Coastal resource management planning, User - friendly practical statistical methods in evaluation and Outgoing mapping etc.
---